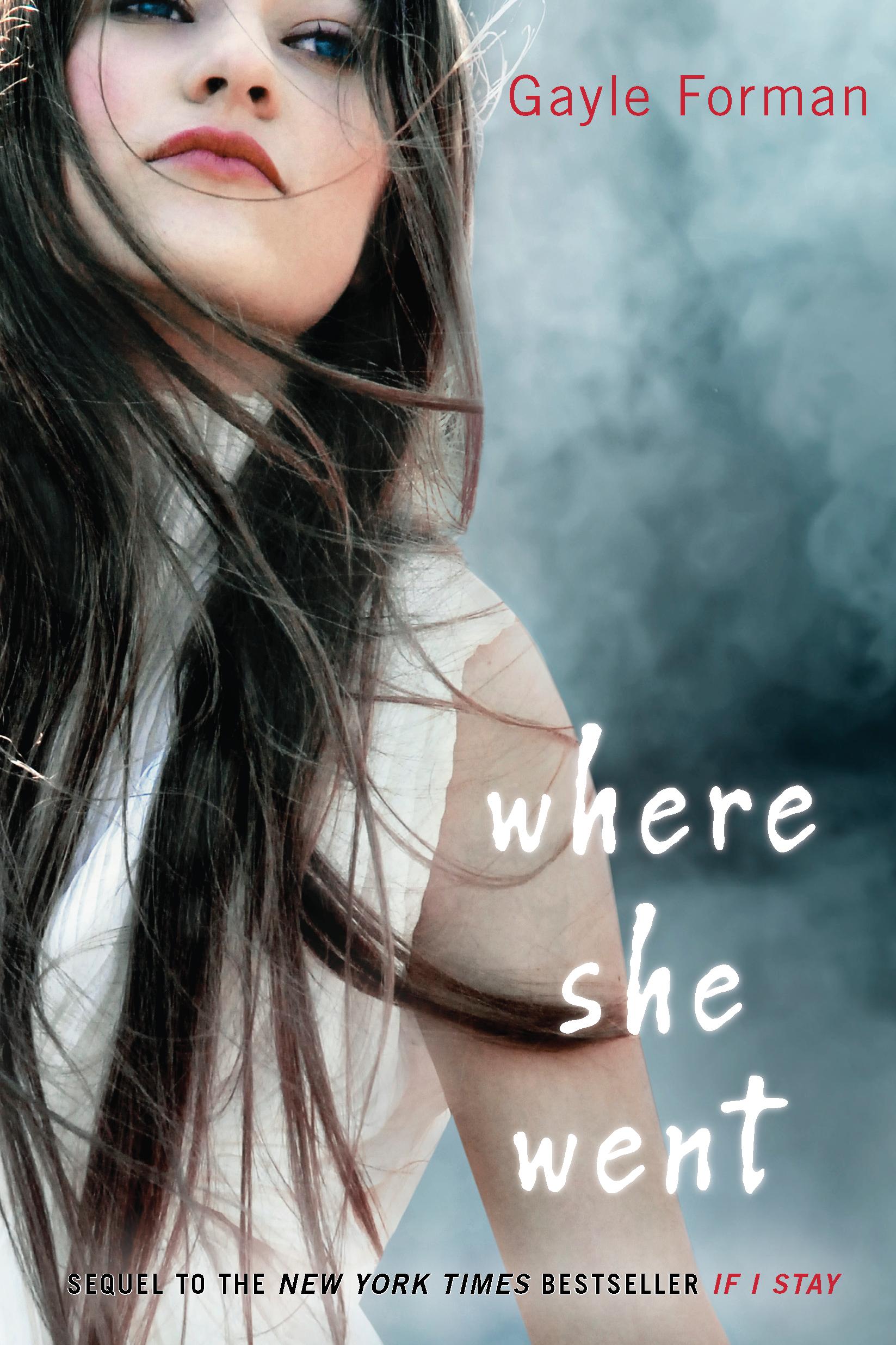 Title: Where She Went
Author: Gayle Forman
Published:

April 5th, 2011
Series: If I Stay # 2
My Rating: 5 out of 5 stars
Goodreads Summary:
It's been three years since the devastating accident . . . three years since Mia walked out of Adam's life forever.
Now living on opposite coasts, Mia is Juilliard's rising star and Adam is LA tabloid fodder, thanks to his new rock star status and celebrity girlfriend. When Adam gets stuck in New York by himself, chance brings the couple together again, for one last night. As they explore the city that has become Mia's home, Adam and Mia revisit the past and open their hearts to the future-and each other.
Told from Adam's point of view in the spare, lyrical prose that defined
If I Stay
,
Where She Went
explores the devastation of grief, the promise of new hope, and the flame of rekindled romance.
My Thoughts:
So, when I first read the summary for this book, I was so sad to find out that Mia and Adam were no longer together in this
book. After seeing everything they both go through in If I Stay, I felt like their relationship was strong and unbreakable and after reading the first book, I understand Mia and Adam more than I ever thought that I could.
The book is told from Adam's point of view which I really enjoyed, you got to see how much he changed in three years and how his and Mia's relationship was seen through his eyes, whereas in If I Stay you got to see their relationship through Mia's eyes. I liked get to read the book from a male POV considering most of them are from a girls.
Adam's band has become hugely popular and it's all because of the songs he wrote after Mia had left him. He has everything it seems that he wanted but, he is not happy with his life, he doesn't love music the way that he used to, and his own band who used to be his best friends hate him. I really felt for him, most people have these dreams and they think once they come true and have everything they ever wanted it is going to make them happy, but sometimes it doesn't.
Adam is walking through New York when he see's a flyer for Mia Hall performing in a Young Concert Series and he takes a chance he goes in and he listens to her play, just wanting to hear her one more time. Mia finds out he is there and they both see each other again.
This book tore through all of my emotions and I was definitely crying, sad, and happy throughout different parts. At first I was a little mad at Mia, how could she just abandon a person who I know she really loved and not speak to him for three years but, after Adam and Mia see each other again many things become clear from both of them and I realize how much more complicated everything was for both of them then it ever seemed.
This book has so much emotional depth sometimes I was almost overwhelmed, I was so in tune with both characters and I really felt their emotions as my own. I thought that this book was just as good as the first one, maybe even a little bit better. I highly reccommend this book and if you haven't read If I Stay, get on it right now! Make sure you have your box of tissues ready because this book takes you on another emotional roller coaster.
Happy Reading!
Kristin